Um, so here is me freaking out about something that it is probably funny for someone like me to freak out about.
CreateSpace Independent Publishing Platform published a 3-in-1 omnibus of the first 3 Anne of Green Gables books...and they put a blonde on the cover (queue major Amazon review backlash and I guess now their is no image associated with the book on Amazon...yay!).
Here is the cover, though I suspect it won't be the cover for much longer as people are fuh-reaking out: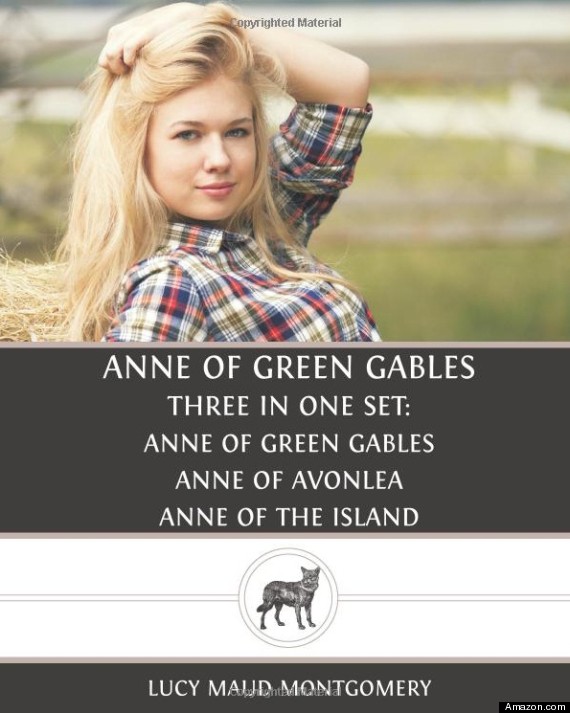 1) I don't really care about her come-hither eyes because this is a 3-in-1 book, the last of which is Anne's life in college so she can "make eyes" at whoever she wants.
2) The plaid shirt is kind of lame but I *guess* it's passable.
BUT BUT BUT BUT BUT BUT BUT BUT BUT:
3) Anne's hair is red. Red! RED. Red red red. RED!! Red, dammit!
This is not a small thing. I mean, there are major events in the books that revolve around Anne having RED HAIR. It has huge influence on who she is as a person. I would go so far as to call it a theme of the books. And it is talked about through the entire series AND in the 2 additional books that focus on her children.
I could maybe understand someone making this kind of mistake on a book that no one knows that much about...but these books are beloved by millions (obviously I am one of those millions), and most people know that Anne has red hair and that her name is spelled with an E on the end.
I am really only mock-angry about this (because it's fun to be mock-angry about things), but seriously...